About Sound Mind Solutions
Meet our team!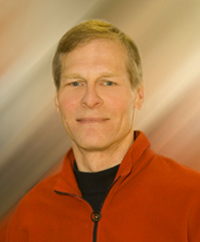 Tim Zbikowski, Owner / Audio Engineer
Tim's formal introduction to music was piano lessons in his elementary school days. He moved on to playing drums in a garage band and in his high school band programs. He frequently played melodic percussion instruments thanks to his ability to sight-read music.
Tim attended the University of Minnesota Institute of Technology and graduated with a Bachelor of Science degree in Mechanical Engineering. He enjoyed a successful career of nearly 30 years in that field.
Tim purchased his first personal computer in 1984. In the 1990's, he connected a MIDI keyboard to a computer, watched the notes he played appear on a staff on the screen, and was immediately hooked on electronic music creation.
Deciding to merge his engineering background with his music hobby, Tim attended the Institute of Production and Recording in Minneapolis, graduating with an Audio Engineering certificate.
Tim currently enjoys free-lance audio engineering projects including recording and mixing, live sound, and music composition and production. He has been an active member of the Minnesota Association of Songwriters for many years. Tim created Sound Mind Solutions to pursue his musical interests and work with other talented music professionals.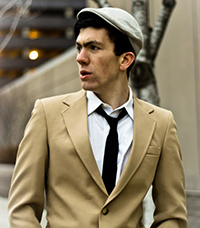 Will Van De Crommert, Composer / Producer
Will is a working composer, musician, producer, and recording artist. While specializing in music for film and popular music, Will composes and records in all genres and styles including rock, jazz, classical, metal, and alternative. He is a pianist, guitarist and vocalist.
In the summer of 2010, he released his first self-titled debut album, "Straight from the Cellar", followed by numerous online releases.
Will made his debut compositionally in Spring 2011 when he was asked to co-write a score for the College of Saint Benedict's interpretive dance production, "Enigma of the Sky Above".  "Enigma" proved popular, selling out completely before the production began in May 2011. Will's work for the project was later featured at St. Cloud's Paramount Theater upon request.  Due to the show's success, Will was asked to make a repeat appearance, and recently finished work on his second production "Dissipative Structures". The dance recital featured an original underscore tailored to the choreography of Florida choreographer, Crystal Edwards, and Theater department chair, Leigh Dillard. The show was praised and played to sold-out houses.
Desiring to make a place for himself in the film score world, Will sought out and studied with Hollywood orchestrator and composer Sean McMahon (Spiderman 3, Drag Me to Hell, The Grudge 3). In the middle of these independent studies, Will received a commission from the Minneapolis College of Art and Design (MCAD) to write the score for "Process." The film, helmed by award-winning director Craig Rice, showcased the school's 125 year commitment to art education in the Twin Cities.
Will graduated Summa Cum Laude with a Bachelor of Arts degree in music composition from St. John's University and continues to write, compose, and record for visual media in the Twin Cities.